Building a Generous Business 🍁 🪣
Last weekend I visited a friend's sugar bush and drank some of the fresh sap flowing from the trees. It was delicious 🙂 It was also a reminder to start sharing some tools, tips, and lessons here in the Maple newsletter!
I created this website planning board to help small business owners slow down a bit – and align their website with a more calm and intentional growth plan.
👋 Please let me know if you want access. I'm happy to share!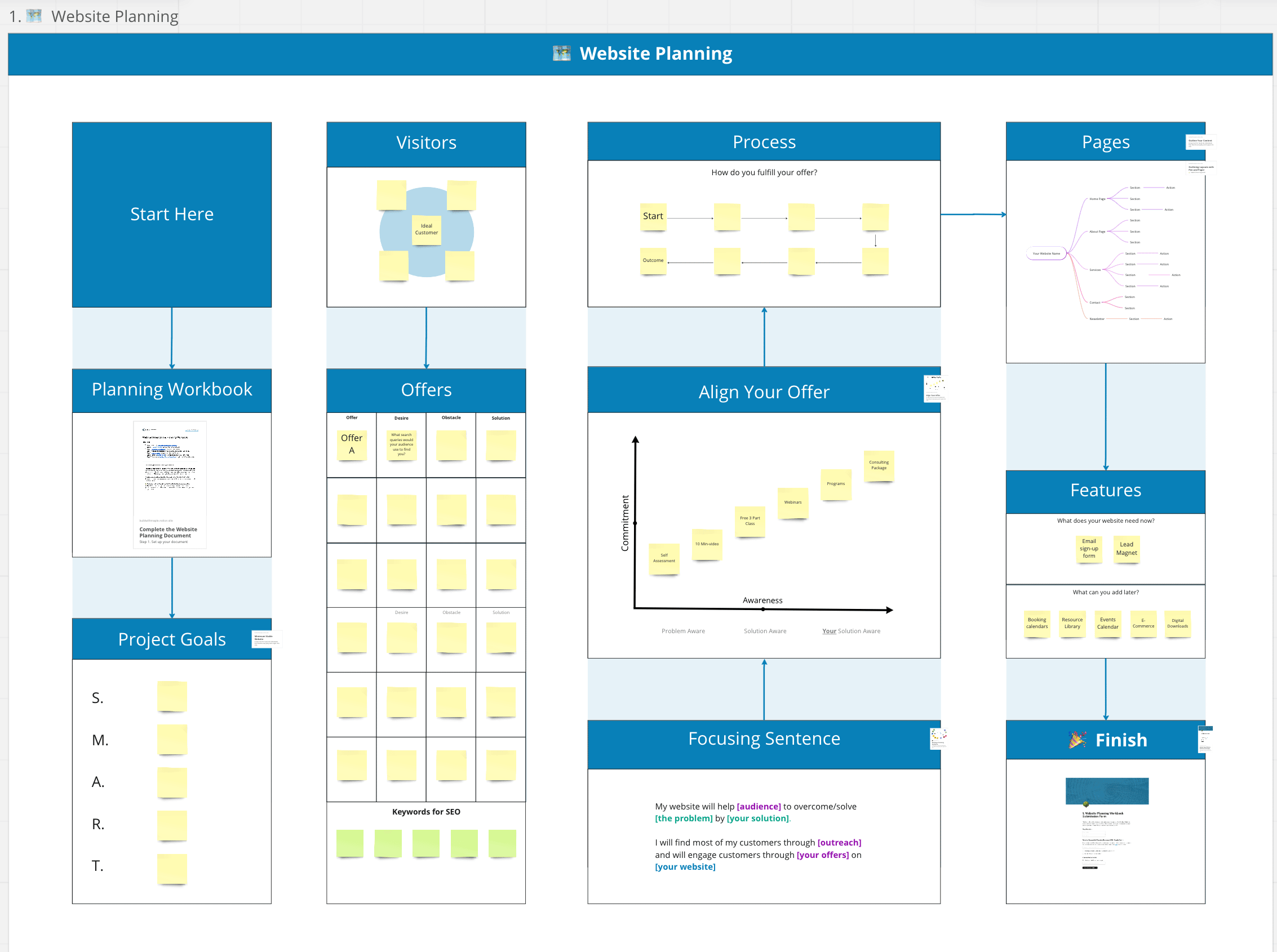 ​
❌ Without planning, a website tends to be promotional, gimmicky, or just out of alignment.
✅ With planning, a website is able to build trust by making a difference for those you seek to serve.
---
Generosity builds resilience
The flowing sap of the Maple tree is a beautiful example of how resilience and generosity go hand in hand.
Trees play such an important role – providing stability, shelter, food, and even playgrounds for wildlife. They take what they need and make constant shifts to match their environment.
Similarly, websites provide the kind of stability a small business needs in today's overly hyped and noisy internet. It might be the only place you truly control – where you can attract the right people and be yourself.
After all these years I think the metaphor of Maple holds up.
Be bold: Don't be afraid to show your true colors, be yourself, and express your ideas. They are needed!
Be playful: The spinning seeds of a Maple tree go even further because we delight in carrying them around and tossing them to the wind. Being creative in how you present your ideas has the same effect.
Be generous: Teach everything you know, provide value, and build trust with the people you seek to serve.
Be sturdy: Weather the changes and trends of the internet by owning your own place and putting your values and intentions forward.
Be cooperative: Make friends with other business owners and share the journey. Competition is a game we don't have to play.
Be changing: Work with the seasons of life, inspiration, and embrace it. Add new layers of experience each year, and build upon what you have.
Since adopting these principles, Maple has become a resilient, resourceful, and effective small business.
It's why I believe these principles will work to help you have a greater impact on your marketing as well.
What I'm working on…
I'm workshopping a podcast called Build a Generous Business with coaching from The Podcasting Workshop with Seth Godin and Alexandra DiPalma 🙂
We've just launched a brand new website for Gwyn Wansbrough from Breakthrough Facilitation (now enrolling!)
I'll be joining Gwyn as one of the alumni mentors in her upcoming cohort program. If you're an educator and want to lead engaging online sessions, let me know. I'd love to share my experience with the program.
Want to improve your website?
Start by measuring your proficiency in these 16 areas. I created a snapshot assessment that takes about 5-10 minutes and gives you a clear idea of where you can improve your website-based approach to marketing.
​→ Take the free assessment here​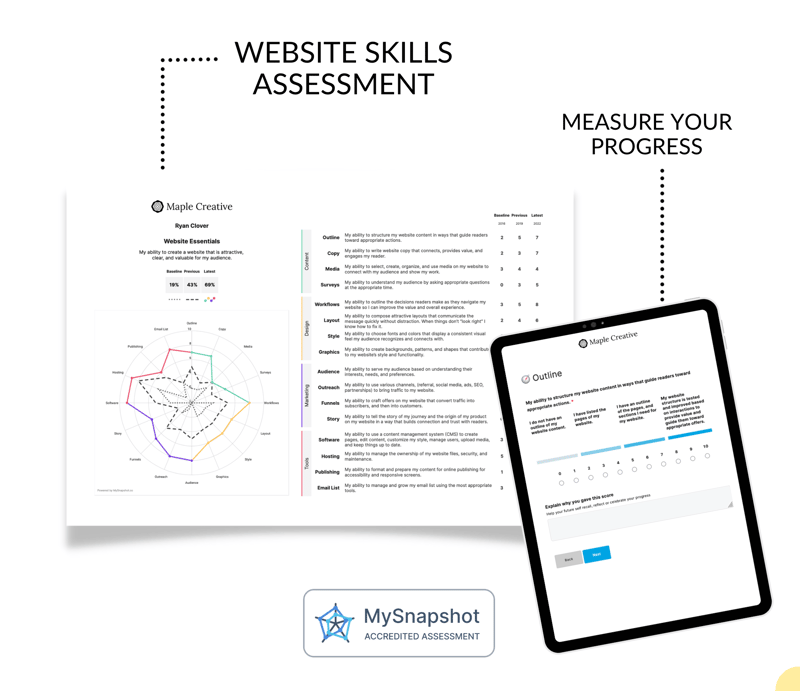 ​